Delivering fingertip knowledge to enable service life performance specification of wood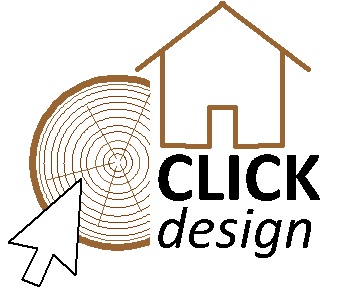 Coordinator: Ed Suttie, Building Research Establishment (BRE), United Kingdom
ed.suttie (at) bre.co.uk
Other partners: DE, FI, FR, NO, SE, SI, CA
Project duration: 03/2019-06/2022
Project abstract:
CLICKdesign has produced a new tool enabling understanding of the expected performance of wood products in service across Europe. The work underpins the specification of wood in construction based on performance. It is evidence based, with a wealth of scientific data behind it, building upon standards and providing prediction of service life of wood components determined by exposure criteria and design. The CLICKdesign tool is easy to use and free. It is based on four modules brought together for the first time.
Module 1 decay performance (wood rot): the user zooms in on the location of their building in Europe which uploads climate data for the location and default moisture content data within a reference Norway spruce board, including a service life value for that location. By implementing selections for design details (end grain, moisture traps, joints, shelter) and topography further impacts on the service life are revealed. We have advanced the knowledge of decay and moisture related features (e.g., splashwater, cracks, microclimate), this allows the user to clearly see the impact of their choices on service life.
Module 2 aesthetic performance (e.g., colour change): a robust time forecast of the changes at wood surfaces – a vital component of functionality for exterior wood cladding. The aesthetics module presents a UV surface map for a building and combines this with material data to provide a simulation of surface wood appearance interacting with moisture from rain events.
Module 3 termite and insect maps: plots the areas where different insect species occur and the regulations that apply in those locations.
Module 4 integrity (strength loss due to decay): combines moisture and decay development in timber to predict strength changes in structural elements. The tool takes a step forward in supporting design decisions that positively impact performance and the appropriate specification of wood materials.
Project website: link
Twitter: link
Project presentation at ForestValue kick-off seminar 23-24 May 2019: pdf