Buenos Aires, Argentina, 8-9 October 2019
ForestValue outreach seminar for international collaboration "Innovative Forest-Based Bioeconomy for the Future"

The international workshop "Innovative Forest-Based Bioeconomy for the Future" provided a platform for all initiatives engaged in forest-based Bioeconomy in Europe and South/Central America. Ca. 70 participants from academia, industry and governmental organisations learned about current research (funding) activities in several Latin American countries and discussed opportunities for transatlantic cooperation and joint funding in the field of forest-based Bioeconomy.
Below please find the presentations and a summary from the seminar.
Workshop programme and presentations
Agenda, final (pdf)
DAY 1 – Tuesday, October 8th 2019
Moderator: Mika Kallio, Ministry of Agriculture and Forestry of Finland (MMM)
OPENING
• Welcome
Alejandro MENTABERRY, Secretariat of Government in Science, Technology and Productive Innovation of Argentina (SGCTEIP) &
Mika KALLIO, ForestValue Coordinator, Ministry of Agriculture and Forestry of Finland (MMM)
• Introduction to ForestValue (pdf)
Carina LEMKE, Agency for Renewable Resources (FNR), DE
SESSION I – "SOUTH AMERICAN FUNDERS VIEW"
(Status quo of current national funding programs on forestry and wood use in South and Central America)
• Argentina: Nicolas LAHARRAGUE, National Directorate for Forest Industry Development; Ministry of Agriculture, Livestock and Fisheries of Argentina (pdf)
• Brazil: Erich GOMES SCHAITZA, EMBRAPA FLORESTA (pdf)
• Uruguay: Video message National Agency for Research and Innovation (ANII) (pdf)
• Colombia: Diego Alberto SAENZ MENESES, National Planning Department, Ministry of Environment and Sustainable Development (MADS) (pdf)
• Costa Rica: Dagoberto ARIAS AGUILAR, Ministry of Science, Technology and Telecommunications (MICITT / CONICIT) (pdf)
• Ecuador: Nicolas MALO, Under Secretary of Scientific Research, Secretariat for Higher Education, Science, Technology and Innovation (SENESCYT) (pdf)
• Paraguay: Victor SANTANDER, Paraguayan Institute of Agricultural Technology (IPTA) (pdf)
SESSION II: "EUROPEAN COLLABORATION OPPORTUNITIES"
• Finland: Mika KALLIO, Ministry of Agriculture and Forestry of Finland (MMM) (pdf)
• Germany: Carina LEMKE, Agency for Renewable Resources (FNR) (pdf)
Sweden, Ireland, Turkey, Poland (Networking survey results, presented by Carina)
• CORNET: pre-competitive research for benefit of SMEs; EU/SA cooperation (pdf)
• EUCELAC: R&I cooperation between EU, Latin America & Caribbean: Guy HENRY, French Agricultural Research Centre for International Development (CIRAD)
• H2020: Overview on H2020 funding opportunities: Alejandra DAVIDZIUK (SGCTelP) ARG (pdf)
• Horizon Europe: Overview: Alejandra DAVIDZIUK (SGCTelP) ARG (pdf)
***
DAY 2 – Wednesday, October 9th 2019
Moderator: Sandra Sharry, UNLP, ARG

SESSION III: "RESEARCHERS VIEW"
(STATUS QUO OF NATIONAL RESEARCH COOPERATION IN THE WOOD/FORESTRY SECTOR)
• Chile: Hans GROSSE, INFOR Forestry institute of Chile (pdf)
• Argentina, "A Forest Bioeconomy Framework for Patagonia": José Daniel LENCINAS, CIEFAP Patagonia Research Institute
• National/International cooperation: The key to Biorefinery research: Maria Cristina AREA, CONICET / National University of Misiones (pdf)
• "MULTIFOREVER" Project: Maria Elena GAUCHAT, INTA (pdf)
• Uruguay, "Forestry research in UY – General Questions": Roberto SCOZ, INIA (pdf) (YouTube)
• Native Forest National Strategy: Pedro SOUST, DGF (pdf)
• Europe: Networking survey results / Institutions from Austria, Sweden, Italy, Spain, Slovenia: Carina LEMKE, Agency for Renewable Resources (FNR) (pdf)
• Europe: National Science Centre Poland (YouTube)
• Europe: The InnoRenew Centre of Excellence (CoE), Slovenia (YouTube)
• Europe: PPT SME Walden s.r.l.s. Italy (pdf)
• Europe: CETEMAS, Spain (pdf)
• Europe: International Hellenic University, Greece (YouTube)
• Brazil: PPT Innovation Institute for Biosynthetic & Fibers (SENAI) (pdf)
• Brazil: Research Group LBL and Biotechnology (UFRRJ) (YouTube)
• MERCOSUR/CYTED: Research collaboration initiatives/opportunities from bi-/multi- lateral view: Karina POMBO, General Coordinator DNCEII (SGCTeIP) (pdf)
• BIOTECH II: Mercosur-EU funded project "Selection of Eucalyptus using genomic association & prediction strategies for bioenergy production in MERCOSUR": Felipe CISNEROS, Universidad Nacional de Santiago del Estero, ARG
INTERACTIVE THEMATIC WORKSHOPS
GROUP A: JOINT FUNDING OPTIONS – FUNDERS ONLY (MODERATOR: MIKA KALLIO; RAPPORTEUR DIEGO GALEANO)
GROUP B: BIODIVERSITY & BIOPROSPECTING IN FOREST ECOSYSTEMS (MODERATOR: SANDRA SHARRY; RAPPORTEUR AVGUSTINA VELO)
GROUP C: BIOREFINERIES (MODERATOR: MARÍA CRISTINA AREA; RAPPORTEUR AZUL IRAZOQUI)
SESSION VI (FINAL): Presentation of workshop results
***
SUMMARY
FUNDING AGENCIES:
In the central session on funding opportunities representatives of funding institutions from Argentina (SGCTelP), Brazil (EMBRAPA), Colombia (MADS), Costa Rica (MICITT), Ecuador (SENESCYT), Uruguay (ANII) and Paraguay (IPTA) explained the country-specific situations and current funding programs in the field of bioeconomy, especially forestry and innovative uses of wood. A number of very good initiatives were highlighted, as well as possible opportunities for cooperation. One key difference to European initiatives is the higher interest and research need on issues looking at biodiversity, non-timber-forest-products and agroforestry in South America. And unfortunately many initiatives shared a common obstacle: the unstable political and connected economic national situations (e.g. in Brazil, Ecuador, and Colombia), leading to scarce funding possibilities.
Among the presenting funding agencies from Europe was the Finnish ministry MMM as well as FNR from Germany. The cooperation interests of the Swedish, Polish, Irish and Turkish ForestValue partners as some more European funders were shown as well. The self-funded ERA-NET CORNET (to increase the competitiveness of SMEs) and EUCELAC (connecting the EU and Latin America and Caribbean) were presented and are a very good start for cooperation for different stakeholder groups. This session was complemented by on overview on H2020 funding opportunities, which was followed with great interest as well.
RESEARCHERS:
The majority of the participants were Argentinian researchers working in research initiatives with different scopes and in various Argentinian landscape zones. Very beneficial to them was the second day of the seminar, which offered insights and connections to research institutions and current projects from Chile (INFOR), Argentina (CIEFAP, CONICET, INTA, DNCEII, BIOTECH II) and Uruguay (INIA). Cooperation interests of some European research institutions were displayed as well – so the first step to connecting and initiating cooperation was taken right away. Still it became evident that there is a high interest of Latin American researchers to connect to European researchers – the ForestValue network will investigate the options for supporting these connections.
RESULTS:
Breaks and breakout sessions during the seminar offered excellent networking opportunities between scientists, funders and policy makers – e.g. already on the first day there was a "speed networking" session breaking the ice between the participants. Thus – the outreach seminar was very successful in its main focus: networking – all participants connected to new initiatives and professionals and many first steps for collaborations were taken.
More precise results can be concluded looking at the summaries of the 2 parallel sessions on day 2:
GROUP A – FUNDERS: Discussion on Joint Funding options
(In a small group of funders from FIN, ECU, ARG, BRA, DEU, GER, URY, PRY the following real options for cooperation were discussed)
Participation of South American funders in the possible next ForestValue call
Participation of South American funders in the future network after end of ForestValue (after 2020)
Bilateral cooperation
Possibility of a call where national agencies could participate with their own regulations including the private sector, starting from small collaborations with minimum commitments.
Also, global funds for climate could be a good start, like JPI Climate, Belmont-Forum.
Given that funding is scarce for many LA agencies at the moment, in-kind participation for national institutions could be explored.
GROUP B – RESEARCHERS: Discussion on needs of the researcher community
The group of researchers came to the conclusion, that there is a high need for interlinking and consolidating synergies with groups working on similar topics. As a first step to collaboration, information and dissemination of R&D results is needed.
Thus, the main interest of this group was in connecting further and learning from the inspiring ideas and information the group was sharing:
There is a research need on utilization of biomass waste: in particular industrial forest-based waste.
There are already programs for the improvement of the characterization of wood biodiversity.
Potential funding mechanisms are 2 ongoing networks from CYTED on bioenergy and bioproducts.
There is an interesting project that tackles climate change in Mendoza with natural based solutions, in particular by greening through planting forest.
Very useful would be the creation of a national/regional forestry research network.
Initiatives such as UN-ECLAC-CEPAL should be used as a hub for enhancing collaboration opportunities and networking.
Overall, the seminar can be regarded as a good first step to increased collaboration and potential joint funding of R&D projects in the field of forestry and sustainable use of wood between the European Union and Latin America.
Interesting links on EU – Latin American Cooperation:
EU-CELAC Platform intends to serve as an information and communication site for funding agencies, universities, research centres, enterprises and individuals interested in the bi-regional cooperation European Union – Latin America and Caribbean on Research and Innovation.
2020 ERC Starting Grant call has opened.
JPI Climate – Coordination and Support Action (CSA) SINCERE: Strengthening International Cooperation on climate change Research – Task 4.2. Flagship Action for Latin America.
CORNET is a network of ministries and funding agencies that combine their existing funding schemes to increase the competitiveness of small and medium-sized enterprises (SMEs). In this way, CORNET supports new funding organisations worldwide to introduce pilot actions and schemes for pre-competitive Collective Research. Twice a year CORNET issues calls for proposals for international Collective Research projects. The calls follow a bottom-up approach: every topic that supports SMEs in their innovation efforts is welcome.
Publication: Bioeconomy: New Framework for Sustainable Growth in Latin America. (2019) pdf
Guy Henry, Elizabeth Hodson de Jaramillo, Eduardo Trigo, academic editors. Colombia: Editorial Pontificia Universidad Javeriana.
(The book is both in Spanish (front) and English (back))
In the framework of the ForestValue project this event was jointly organised by SGCTelP (Secretaría de Ciencia, Tecnología e Innovación Productiva de la Nación; Argentina) and FNR (Agency for Renewable Resources; Germany).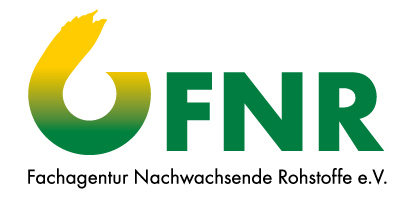 Background: The workshop is organised in the frame of the H2020 project ForestValue. The overall objective of the ERA-NET Cofund Action "ForestValue – Innovating the forest-based Bioeconomy" is to promote increased innovation and competitiveness of the forest-based sector in Europe and support its transformation from a resource-intensive to a knowledgeintensive, productive, resource-efficient and resilient sector. Sustainability and modernisation of forestry systems and downstream value chains including innovative business concepts and production technologies will be needed to develop the forestry sector and the European Bioeconomy, of which forestry accounts for a large share. The consortium consists of 30 partners representing different programmes in the Bioeconomy funding sector, coming from different regions and countries inside/outside Europe.