Outreach seminar 8-9 Oct 2019
Buenos Aires, Argentina, 8-9 October 2019
ForestValue outreach seminar for international collaboration "Innovative Forest-Based Bioeconomy for the Future"

The international workshop "Innovative Forest-Based Bioeconomy for the Future" provides a platform for all initiatives engaged in forest-based Bioeconomy in Europe and South/Central America. Information exchange on current research (funding) activities and as excellent networking opportunities between scientists, funders, policy makers as well as other initiatives will create new opportunities for cooperation and joint funding between Europe and South/Central America in the field of forest-based Bioeconomy.
Cordially invited to this 2-day workshop are European and Central/South American Ministries, funding agencies and initiatives which are interested in a joint funding of R&D projects in the field of forestry and sustainable use of wood.
Workshop programme and presentations
Agenda, final (pdf)
DAY 1 – Tuesday, October 8th 2019
Moderator: Mika Kallio, Ministry of Agriculture and Forestry of Finland (MMM)
OPENING
• Welcome
Alejandro MENTABERRY, Secretariat of Government in Science, Technology and Productive Innovation of Argentina (SGCTEIP) &
Mika KALLIO, ForestValue Coordinator, Ministry of Agriculture and Forestry of Finland (MMM)
• Introduction to ForestValue (pdf)
Carina LEMKE, Agency for Renewable Resources (FNR), DE
SESSION I – "SOUTH AMERICAN FUNDERS VIEW"
(Status quo of current national funding programs on forestry and wood use in South and Central America)
• Argentina: Nicolas LAHARRAGUE, National Directorate for Forest Industry Development; Ministry of Agriculture, Livestock and Fisheries of Argentina (pdf)
• Brazil: Erich GOMES SCHAITZA, EMBRAPA FLORESTA (pdf)
• Uruguay: Video message National Agency for Research and Innovation (ANII) (pdf)
• Colombia: Diego Alberto SAENZ MENESES, National Planning Department, Ministry of Environment and Sustainable Development (MADS) (pdf)
• Costa Rica: Dagoberto ARIAS AGUILAR, Ministry of Science, Technology and Telecommunications (MICITT / CONICIT) (pdf)
• Ecuador: Nicolas MALO, Under Secretary of Scientific Research, Secretariat for Higher Education, Science, Technology and Innovation (SENESCYT) (pdf)
• Paraguay: Victor SANTANDER, Paraguayan Institute of Agricultural Technology (IPTA) (pdf)
SESSION II: "EUROPEAN COLLABORATION OPPORTUNITIES"
• Finland: Mika KALLIO, Ministry of Agriculture and Forestry of Finland (MMM) (pdf)
• Germany: Carina LEMKE, Agency for Renewable Resources (FNR) (pdf)
Sweden, Ireland, Turkey, Poland (Networking survey results, presented by Carina)
• CORNET: pre-competitive research for benefit of SMEs; EU/SA cooperation (pdf)
• EUCELAC: R&I cooperation between EU, Latin America & Caribbean: Guy HENRY, French Agricultural Research Centre for International Development (CIRAD)
• H2020: Overview on H2020 funding opportunities: Alejandra DAVIDZIUK (SGCTelP) ARG (pdf)
• Horizon Europe: Overview: Alejandra DAVIDZIUK (SGCTelP) ARG (pdf)
***
DAY 2 – Wednesday, October 9th 2019
Moderator: Sandra Sharry, UNLP, ARG

SESSION III: "RESEARCHERS VIEW"
(STATUS QUO OF NATIONAL RESEARCH COOPERATION IN THE WOOD/FORESTRY SECTOR)
• Chile: Hans GROSSE, INFOR Forestry institute of Chile (pdf)
• Argentina, "A Forest Bioeconomy Framework for Patagonia": José Daniel LENCINAS, CIEFAP Patagonia Research Institute
• National/International cooperation: The key to Biorefinery research: Maria Cristina AREA, CONICET / National University of Misiones (pdf)
• "MULTIFOREVER" Project: Maria Elena GAUCHAT, INTA (pdf)
• Uruguay, "Forestry research in UY – General Questions": Roberto SCOZ, INIA (pdf) (YouTube)
• Native Forest National Strategy: Pedro SOUST, DGF (pdf)
• Europe: Networking survey results / Institutions from Austria, Sweden, Italy, Spain, Slovenia: Carina LEMKE, Agency for Renewable Resources (FNR) (pdf)
• Europe: National Science Centre Poland (YouTube)
• Europe: The InnoRenew Centre of Excellence (CoE), Slovenia (YouTube)
• Europe: PPT SME Walden s.r.l.s. Italy (pdf)
• Europe: CETEMAS, Spain (pdf)
• Europe: International Hellenic University, Greece (YouTube)
• Brazil: PPT Innovation Institute for Biosynthetic & Fibers (SENAI) (pdf)
• Brazil: Research Group LBL and Biotechnology (UFRRJ) (YouTube)
• MERCOSUR/CYTED: Research collaboration initiatives/opportunities from bi-/multi- lateral view: Karina POMBO, General Coordinator DNCEII (SGCTeIP) (pdf)
• BIOTECH II: Mercosur-EU funded project "Selection of Eucalyptus using genomic association & prediction strategies for bioenergy production in MERCOSUR": Felipe CISNEROS, Universidad Nacional de Santiago del Estero, ARG
INTERACTIVE THEMATIC WORKSHOPS
GROUP A: JOINT FUNDING OPTIONS – FUNDERS ONLY (MODERATOR: MIKA KALLIO; RAPPORTEUR DIEGO GALEANO)
GROUP B: BIODIVERSITY & BIOPROSPECTING IN FOREST ECOSYSTEMS (MODERATOR: SANDRA SHARRY; RAPPORTEUR AVGUSTINA VELO)
GROUP C: BIOREFINERIES (MODERATOR: MARÍA CRISTINA AREA; RAPPORTEUR AZUL IRAZOQUI)
SESSION VI (FINAL): Presentation of workshop results
***
Registration was closed on 30 August 2019.
Travel information (pdf)
In the framework of the ForestValue project this event was jointly organised by SGCTelP (Secretaría de Ciencia, Tecnología e Innovación Productiva de la Nación; Argentina) and FNR (Agency for Renewable Resources; Germany).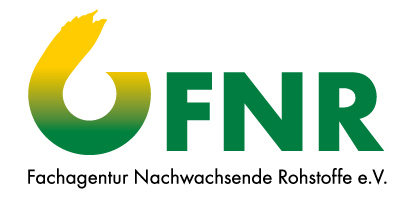 Background: The workshop is organised in the frame of the H2020 project ForestValue. The overall objective of the ERA-NET Cofund Action "ForestValue – Innovating the forest-based Bioeconomy" is to promote increased innovation and competitiveness of the forest-based sector in Europe and support its transformation from a resource-intensive to a knowledgeintensive, productive, resource-efficient and resilient sector. Sustainability and modernisation of forestry systems and downstream value chains including innovative business concepts and production technologies will be needed to develop the forestry sector and the European Bioeconomy, of which forestry accounts for a large share. The consortium consists of 30 partners representing different programmes in the Bioeconomy funding sector, coming from different regions and countries inside/outside Europe.