Outreach seminar 8-9 Oct 2019
Buenos Aires, Argentina, 8-9 October 2019
ForestValue outreach seminar for international collaboration "Innovative Forest-Based Bioeconomy for the Future"

The international workshop "Innovative Forest-Based Bioeconomy for the Future" provides a platform for all initiatives engaged in forest-based Bioeconomy in Europe and South/Central America. Information exchange on current research (funding) activities and as excellent networking opportunities between scientists, funders, policy makers as well as other initiatives will create new opportunities for cooperation and joint funding between Europe and South/Central America in the field of forest-based Bioeconomy.
Cordially invited to this 2-day workshop are European and Central/South American Ministries, funding agencies and initiatives which are interested in a joint funding of R&D projects in the field of forestry and sustainable use of wood.
Agenda, draft v.20190823 (pdf)
Registrations by 30 August 2019:
Registration link: https://ec.europa.eu/eusurvey/runner/FoV_Outreach_Seminar_Buenos_Aires
Registration fee: The seminar is free of charge including materials, admission to all sessions, coffee/tea during breaks and lunches.
Confirmation: Due to limited number of seats we will send a personal confirmation to every registering person. Before you have not yet received the confirmation your seat is not yet secured.
Once we reach maximum capacity you will be queued into a wait list. In case that somebody cancels we will fill up the seats from the wait list in first come first serve order and let you know.
Please do not book anything before we have confirmed a seat for you in a confirmation email.
Travel information (pdf)
In the framework of the ForestValue project this event is jointly organised by SGCTelP (Secretaría de Ciencia, Tecnología e Innovación Productiva de la Nación; Argentina) and FNR (Agency for Renewable Resources; Germany).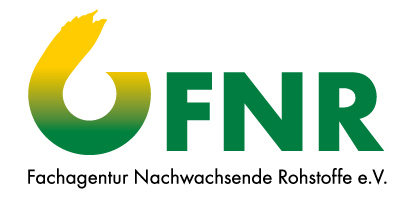 Background: The workshop is organised in the frame of the H2020 project ForestValue. The overall objective of the ERA-NET Cofund Action "ForestValue – Innovating the forest-based Bioeconomy" is to promote increased innovation and competitiveness of the forest-based sector in Europe and support its transformation from a resource-intensive to a knowledgeintensive, productive, resource-efficient and resilient sector. Sustainability and modernisation of forestry systems and downstream value chains including innovative business concepts and production technologies will be needed to develop the forestry sector and the European Bioeconomy, of which forestry accounts for a large share. The consortium consists of 30 partners representing different programmes in the Bioeconomy funding sector, coming from different regions and countries inside/outside Europe.