Annual seminar 17 Nov 2020
SAVE THE DATE: 17 November 2020
ForestValue Research Programme Annual Seminar 2020

The ForestValue Research Programme Annual Seminar 2020 will be held in Berlin on 17th November 2020. The seminar is expected to bring together participants from all around Europe to learn about the first year outcomes of the 17 projects selected for funding under the 1st Joint Call of the ForestValue Research Programme and to exchange information and ideas among people with a common interest: innovating the European forest-based bioeconomy.
Who should participate?
The ForestValue Research Programme Annual Seminar 2020 will give a unique opportunity for stakeholders to discuss the projects' main fields of work: advanced forest management, forest management strategies and valorization, innovative harvesting techniques and wood as building material. Therefore, this event is particularly relevant to EU policy makers, academics, companies working in the forest-based sector, and various experts from private and public institutions.
Agenda
Please find a preliminary agenda here (PDF).
Venue
To be confirmed.
Berlin I Germany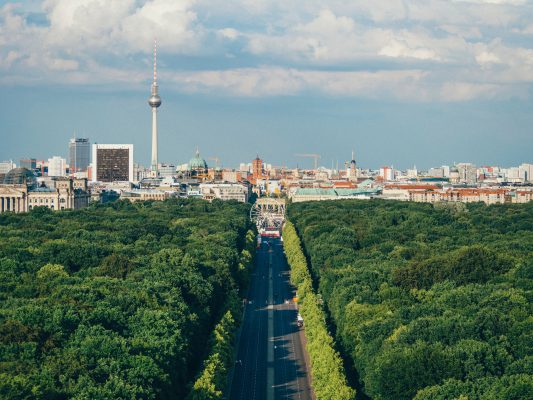 Photo by Adam Vradenburg on Unsplash
More information and registration
Registration will open in the fall of 2020.
Please note that due to COVID-19 situation, there may be changes in the seminar arrangements. Please follow this website and the news on Twitter and LinkedIn.